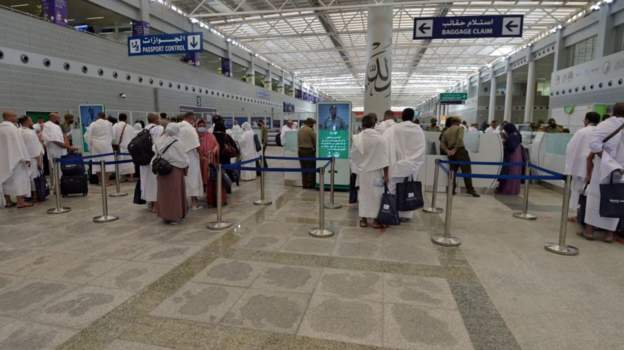 Reports say that 264 passengers, who had departed from the Nigerian cities of Lagos and Kano, had received visas and undergone rigorous screenings prior to boarding.
However, all their visas were reportedly revoked while they were airborne.
On arrival, the Saudi authorities reportedly refused to grant entry and instructed the Nigerian Air Peace airline to return them to Nigeria, reports add.
The Saudi authorities have not commented on the matter.
Affected passengers told local media that they were surprised to learn of the visa cancellation when they landed as they had met all the requirements for entry into the Middle East country.
Saudi Arabia is said to have ultimately allowed entry to 87 passengers after intervention by the Nigerian embassy there, but 177 were repatriated to Nigeria on Monday night.
Nigerian media reports say most of the passengers had travelled to Saudi Arabia to perform the lesser Hajj (Umrah), pilgrimage to the Islamic holy city of Mecca.