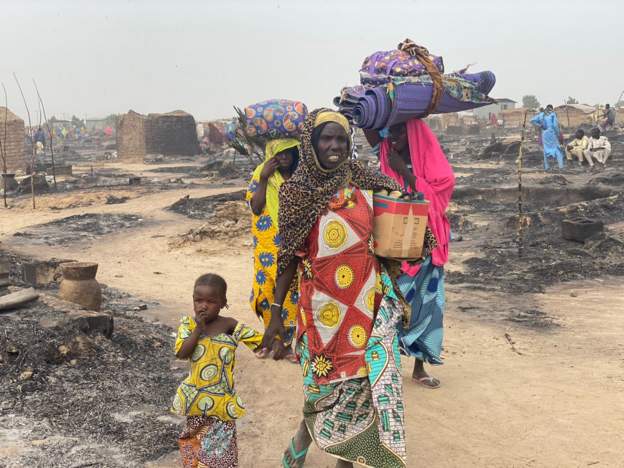 At least two children have died after a fire swept through an informal camp for displaced people in north-eastern Nigeria's Borno state, AFP news agency reports, quoting an official from the emergency services.
National Emergency Management Agency (Nema) official Mannir Gidado said the cause of the fire was still under investigation, but was suspected to have been caused by people cooking in their tents, near their clothes and their beds, AFP reports.
Nema confirmed two deaths on its Twitter account, but did not say whether they were children.
The fire also destroyed more than 1,000 tents at the Muna Alamdari camp near the state capital Maiduguri, Mr Gidado told AFP.
Thousands of people have been living in the camp after being forced to flee their homes because of the almost 15-year-long insurgency being waged by Islamist fighters.