Hemp business is good business, as a matter of fact, countries are looking more towards Hemp than any other commodity at the moment and many have already started reaping big.
The list of African countries tapping into the lucrative marijuana market is growing by the day while Nigeria is losing heavily over its failure to key into the global legal market. According to a UN survey, more than 10 000 tons of cannabis are produced on the continent each year, which is worth billions of dollars in a rapidly expanding global market for the wonder plant.
The global market for medical cannabis is currently estimated at $150 billion (135 billion euros) and could reach $272 billion in 2028, according to Barclays Bank. This should be seen as a blessing and not a curse to the nation, just like crude oil, depending on the policy direction of the federal government.
Despite being an illegal commodity in Nigeria, an estimated 20.8 million people consume cannabis every year, in a market estimated at $15.3 billion in two new reports, by New Frontier Data, an organization that provides transparency into the industry via unbiased vetted data & analytics reporting.
According to the Global Cannabis Report and the Africa Hemp and Cannabis Report, both giving 2019 Industry Outlooks, Nigeria has the highest rate of cannabis use in the world. The reports indicate 19.4 per cent of Nigeria's population that is over the age of 15 consume cannabis in the past year, and at least 12 per cent consume it monthly. Why then can't the federal government fast track the regulations and create the necessary guidelines for export licensing for the potential foreign exchange earner to boost the GDP, given the significant usage, notwithstanding the illegal status of the plant across the country?
For instance, Lesotho is the continent's first country to offer legal licenses to grow marijuana, signaling a shift towards more liberal policies. From Uganda, Malawi to Zimbabwe, there is growing interest in cashing in on this valuable crop.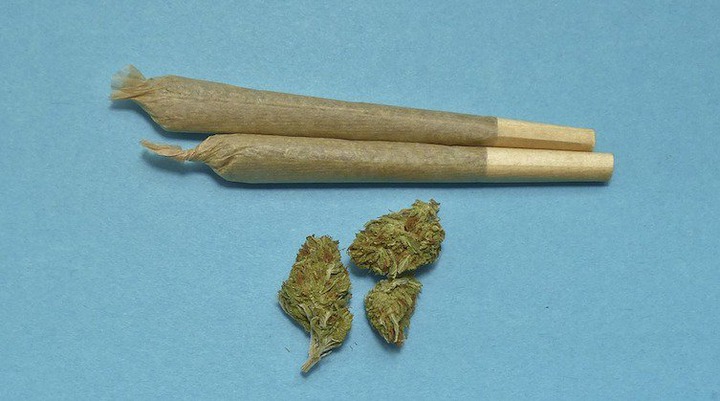 See the list of African countries currently benefiting from the legal export sales of the wonder plant below;
LESOTHO
In 2017, Lesotho became the first African country to allow the cultivation of cannabis for medicinal purposes.
Deputy health minister Manthabiseng Phohleli told AFP that the legalization of cannabis presented "a huge opportunity for the country", which boasts 300 days of sunshine per year.
"It attracts investors," she said. "So far we have around 10 businesses operating on the territory."
Entirely surrounded by South Africa, Lesotho is also one of the poorest countries in the world, ranking 159 out of 189 in the latest UN Human Development Index.
Unemployment is high, public services are scant and almost a quarter of the population is infected with HIV.
The government charges 30,000 euros for a one-year renewable license to grow cannabis.
Known as "matekoane" in Sesotho, the Country's national language, it has been grown for centuries in rural areas.
The United Nations Office on Drugs and Crime estimates that 70 percent of marijuana consumed in South Africa is grown in Lesotho, making cannabis the country's third source of revenue.
 UGANDA
It is still illegal to use marijuana recreationally in Uganda but the government is the latest African country to claim a stake in the lucrative business and generate revenue. It has landed deals to export medical marijuana products to Canada and Germany to the tune of US$160 million in June this year.
In partnership with an Israeli company called "Together Pharma Ltd", a director at Industrial Hemp Uganda Ltd, Benjamin Cadet, confirmed that they have received orders from about 20 000 pharmaceutical companies in Germany and Canada, The Daily Monitor reported.
"We signed annual supply contracts with pharmacies in Canada to the tune of US$100 million (Shs371.8b) and €58 million (Shs242.3b) for Germany. The current contracts run for 10 years but, along the way, we shall expand to satisfy future demand," Cadet said in a statement announcing the development.
In several parts of the world, marijuana is being used medicinally to alleviate suffering from several illnesses.
"People are using morphine, the main component of opium, as an analgesic for cancer pain. Opi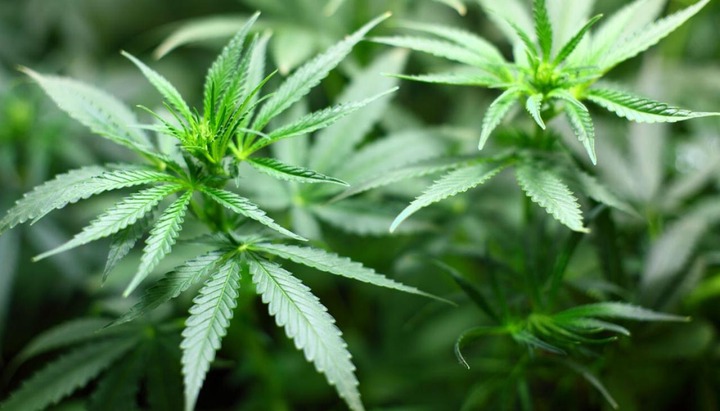 um is an opioid and is more addictive and has more severe side effects. Cannabinol (CBD) from medical marijuana is the best option for such patients."Cancer patients are using CBD illegally. We have the scientists and the technology to do this but regulations are not in place to allow cannabis drugs to be manufactured for domestic consumption," Cadet added.
A statement released by the Ugandan Ministry of Health also confirmed that they have received applications for licenses from companies to cultivate the plant.
"The ministry has received applications from 14 companies interested in the cultivation, extraction and export of cannabis oil for medical purposes in line with the provisions of Narcotic Drug and Psychotropic Substances (Control) Act 2015," the statement read.
MOROCCO
This North African country is not only best known for hashish but is also second only to Afghanistan as a producer of the substance, according to the UN Office on Drugs and Crime (UNODC).
According to the media company Bloomberg, the trade employs at least 800 000 people and is worth US$10 billion a year in sales. Despite these figures, the country has failed to legalise marijuana after a Bill was proposed to legalise marijuana production for medical and industrial use.
Hash pressing, consumption of the drug and sales are still illegal, but unofficially these activities have made the North African region one of the largest exporters of the cash crop hashish.
SOUTH AFRICA
Last year, South Africa's constitutional court paved way for the relaxation of laws on drug use and consumption, when it ruled that private use of marijuana, locally referred to as dagga, is not a criminal offence.
"The right to privacy is not confined to a home or private dwelling. It will not be a criminal offence for an adult person to use or be in possession of cannabis in private space," deputy chief justice Raymond Zondo said.
ZIMBABWE
In the same year, Zimbabwe's health ministry issued new regulations, allowing individuals and companies to be licensed to cultivate marijuana, known locally as mbanje.
Zimbabweans are now able to apply for licences to grow cannabis for medical and research purposes. The five-year renewable licences will allow growers to possess, transport and sell fresh and dried cannabis as well as cannabis oil.
ZAMBIA
Zambia's motivation for legalising cannabis exports is rooted in a hefty fiscal deficit and growing debt burden. Growth in external debt to $10.5 billion at the end of 2018 from $8.74 billion a year earlier has raised fears the country is headed for a debt crisis.
Zambian opposition Green Party President Peter Sinkamba, who has been advocating the export of cannabis since 2013, said the move could earn Zambia up to $36 billion annually.
"Depending on how properly this is done, this could just change the face of Zambia's economy," Sinkamba told Reuters. "This could be a blessing or a curse, like diamonds and gold, depending on the policy direction."
Siliya said the government had directed the ministry of health to coordinate the issuance of the necessary licenses while a technical committee made up of ministers from a range of departments would come up with guidelines.
Lending his voice on the growing need for the country to tap into the enormous economic potential of the wonder plant to the nation, a plant that grows with ease and abundance in his home state, the Governor Akeredolu of Ondo State posted on his verified Twitter handle, saying "Our focus now is medical marijuana cultivation in controlled plantations under the full supervision of the NDLEA. I strongly implore the Federal Government to take this seriously as it is a thriving industry that will create thousands of jobs for our youth and spurs economic diversification,"
According to Newton Isiramen, an entrepreneur who deals in CBD oil, the importance of liberalizing the hemp trade cannot be overemphasized "Nigeria is missing economically. For a sector that is touted to hit 314 billion dollars in 2024 or so, any well-meaning government would look into ways of harnessing our agricultural capacities to feature in grabbing a chunk of that opportunity" he said.
Isiramen said that health wise, Nigeria is missing because mortality rate would be greatly reduced if determined efforts are made to fully research into the medical benefits of cannabis. He was also of the opinion that unemployment rate would also be reduced should there be opportunity to do business in the sector.  "It has taken some persons from far away USA to create a venture that has engaged our mental faculties to do business in that regard, all because their government operators were right thinking enough to provide an enabling environment". He concluded.
The draft of the National Tobacco Control (NTC) Regulations empowers the Federal Ministry of Health to grant a license for each variant of a tobacco product to curtail abuse. This is a departure from the old order where such powers were vested in government agencies.
The NTC Act was signed into law in 2015. It is however yet to be fully implemented because some of its provisions require regulations, which were only approved on May 7, 2019 by the House of Representatives.