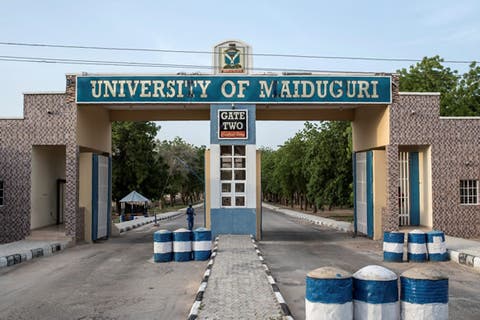 In the July 31 edition of The PUNCH, we ran a story, titled,  'N64bn UNIMAID fence,' where the Chairman of ASUU at the University of Maiduguri, Dr Dani Mamman, said the construction of the 27.3km fence of the university had started.
In the telephone interview with our correspondent, Mamman put the cost of the construction of the fence along its security gadgets at N64bn which had been approved by FEC. He added that this project was to provide better security for the campus and protect it from incessant attacks.
A few days later in its shallow follow-up to the story, which it curiously termed 'verification', the FRCN, on its website, claimed that Dr Mamman had denied granting an interview to The PUNCH reporter. As a self-appointed watchman, the radio network termed the story false, providing no further evidence.
Equally, in a self-serving post on Twitter on Tuesday, the Special Assistant to the President on Digital/New Media, Tolu Ogunlesi, celebrated the FRCN's 'verification' on the fence project story and how Mamman had disowned the news report or having an interview with the reporter. The presidential aide also made an unfounded claim that the lecturer also "called out the reporter". Where? How? Ogunlesi wondered why PUNCH had not recanted.
It may interest the FRCN, which dubiously claimed that "the researcher (?) produced this fact-check per the Dubawa 2020 Fellowship," and Ogunlesi that PUNCH has the full recording of the interview with the respected ASUU chairman, who obviously buckled under a vicious gang-up against him.
Mamman had said in the interview, "Honestly, speaking, in terms of security, we are more secured now than before. This perimeter fence is still being constructed. You know, the Federal Government approved the sum of N64 billion for the construction of 27.3 kilometres perimeter fence (that is wall) for UNIMAID. That place is porous; the union had to write…
"I had to write straight to the minister because when we had our first bomb blast, we lost a Professor and seven other staff. The N64 billion is not only for the construction of 27.3 kilometres perimeter fence but including security gadgets."
It is clear that the FRCN researcher, through his/her shallow verification, has done more harm to the foundation he seeks to promote, and which has unfortunately formed the basis of Ogunlesi's 'unpresidential' submission.