[contact-form][contact-field label="Name" type="name" required="true" /][contact-field label="Email" type="email" required="true" /][contact-field label="Website" type="url" /][contact-field label="Message" type="textarea" /][/contact-form]
Your Bank Account Will Be Frozen By FIRS If You Fail To Do This Before January
Don't say i did not tell you, when you wake up on January 31 and discover that your Bank account is frozen. It is not because your enemy has catch up with you but because you fail to do the needful.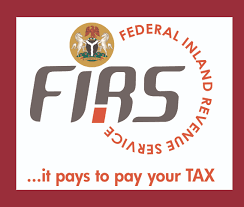 What then is the needful? If you fail to adhere to the warning of the Federal Inland Revenue Service, FIRS. Well FIRS has issued a notice to the general public on Sunday that a 30-day grace period for taxpayers to obtain their 2020 tax clearance certificates starting from January 2 next year.
The FIRS Executive Chairman, Muhammad Nami, send a notice to taxpayers when he personally signed by him. The notice read:
"Notice is hereby given that the Service has put in place machinery to issue 2020 TCC for all eligible taxpayers from 2nd January to 31st January 2020.
"The issuance of the TCC to ease the burden of taxpayers is in line with the provisions of Section 101 (1) of CITA LFN 2004 and in conformity with Self-Assessment Regulation, 2011.
"Taxpayers are therefore encouraged to take advantage of this initiative and apply for their 2020 TCC as soon as possible."
"Federal Inland Revenue Service, FIRS, would not hesitate to use enforcement activities including the imposition of a lien on bank accounts of defaulting companies to recover any outstanding debts when discovered that the taxpayer had misled the agency in the area of tax compliance."
What Is a TIN?
Tax Identification Number is a unique number that makes both individual(s) and corporate bodies recognised by law as a registered taxpayer in Nigeria. Existing businesses and those that are newly launched are required by the Nigerian tax law to be registered for tax purposes. This Tax Identification Number is, therefore, a must-have for the successful existence and operations of businesses in this country.
For you to escape this penalty on your bank account you need to start registering your TIN and apply for 2020 TCC starting from now.
An interesting source for what's trending on the internet.

Aggregator for more than 1000 News Sites